El dia de ayer estuvo tranquilo, estuve un tiempo con mi familia recordando buenos momentos. Mas tarde fui a cenar con un grupo de amigas porque era la despedida de una. Se va a otra ciudad a estudiar, aunque la vere pronto porque yo tambien me ire a estudiar al mismo lugar, mas no a la misma universidad. En fin, cenamos y despues fuimos a su casa y pasamos un buen momento cantando en el karaoke. Cuentenme como estuvo su dia.
Yesterday was very calm. I spent some time with my family, we were remembering some good moments we had together. Later I went to have dinner with a group of friends 'cause was the farewell from one of my friends. She is gonna go to another city to study in college. But im gonna see her soon 'cause Im gonna go over there to study too, but we are not going to be in the same college. Whatever, we had dinner and then we went to her house. We had a very good time singing in the karaoke.
How was your day? Tell me about it.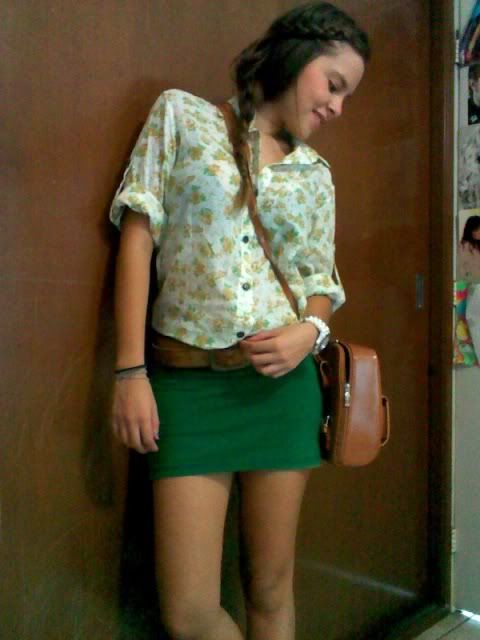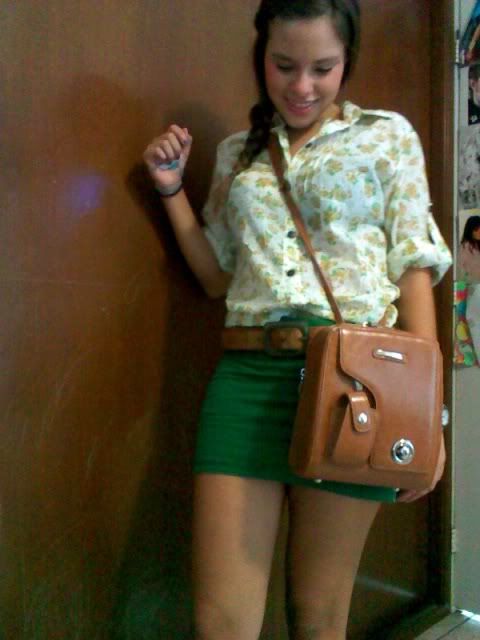 Blouse/Blusa: Quizz Fashion
Skirt/Falda: Bershka
Belt/Cinturon: Bershka
Bag/Bolsa: Nima Rich
Watch/Reloj: Geneva
Gladiators/Gladiadoras: American Life