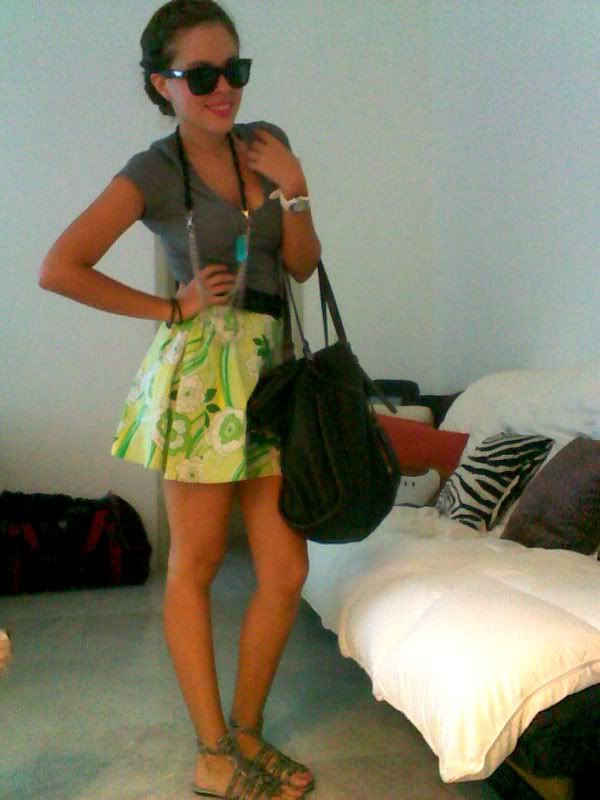 Este outfit lo utilice el dia de ayer. No sabia que ponerme al comenzar el dia, tenia ese tipico problema que todos tenemos al ver el closet y que decimos "que demonios voy a usar hoy". En eso vi la playera gris entonces se me ocurrio contrastarla con algo de color, y lo que se me ocurrio en ese momento fue mi falda verde de flores. Sobre mi dia, a medio dia fui a visitar a mi abuelita un rato y mas tarde fui con unas amigas a comerme una deliciosa crepa a una plaza que se llama Andares. Ahi entre a muchas tiendas a ver que novedades tenian, y como era de esperarse, no pude resistirme, asi que compre una blusa que despues les mostrare. La blusa la compre en Bershka. Ustedes ¿Que hicieron? ¿Como estan pasando su fin? ¿Les gusto el outfit? Gracias por seguir el blog!



This outfit is from yesterday. I didn't know what to wear as the day started, I had that tipical problem that everybody has as we see our closet "What the hell I'm gonna wear today". At that moment I saw my gray t-shirt so I thought that I can use some color that contrast with the gray, and then an idea came to my mind, I could wear my green floral skirt. About my day, I went to visit my grandma and after that I went to a mall called Andares to ate some crepas with my friends. I entered to many stores to see if they had anything new. When I was in Bershka I saw this blouse that I can't resisted and I bought it. I'll will show you my blouse in this days. What do you do yesterday?
Are you enjoying your weekend? Do you like the outfit? Thanks for read the blog!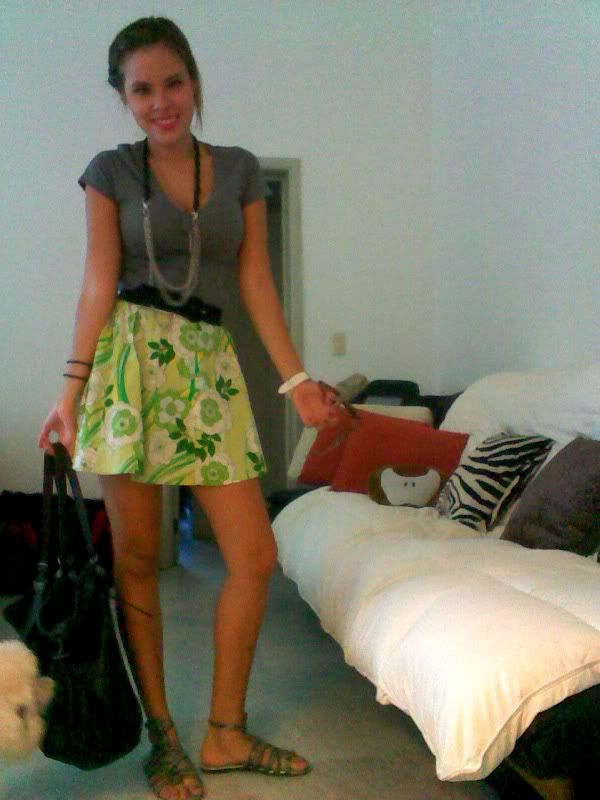 T-shirt/Playera: The basic nollie
Skirt/Falda: Vintage
Bag/Bolsa: Bershka
Gladiators/Gladiadoras: Lob footwear
Watch/Reloj: Geneva
Glasses/Lentes: Ray ban