Fashion Design Project.
21:48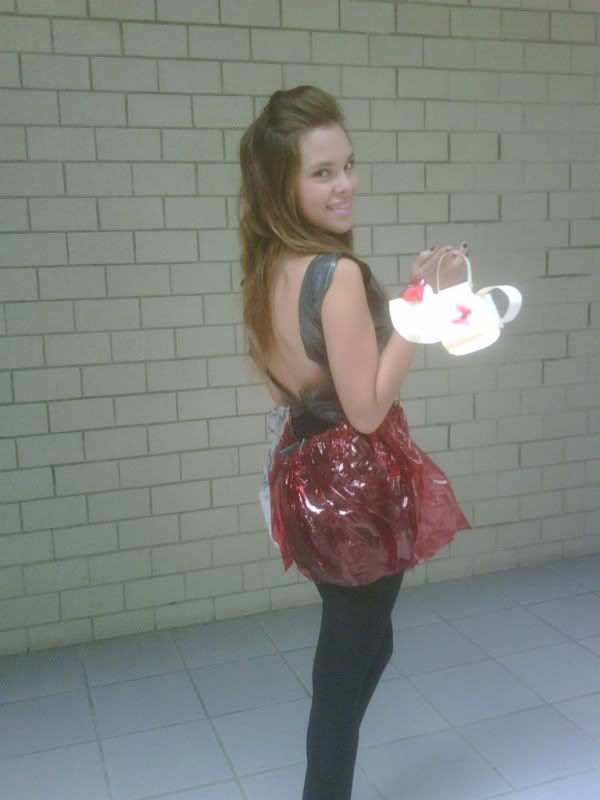 Hola de nuevo a todas! Se que he tenido un poco olvidado el blog esta semana, pero es que tuve unos pequeños problemas con esto del internet, me quede sin el, asi que no podia hacer mucho, ademas de que la escuela me ha tenido muy ocupada estos dias y tampoco he podido tomar las fotos de mis outfits. Como les habia comentado hace mucho, estoy estudiando diseño de Modas, me encanta mi carrera, se me hace increible como puedes expresarte por medio de la ropa y hacer que todo tenga un cierto significado. Sobre eso, tuve una clase acerca de estos temas. De tarea nos encargaron que llevaramos material para crear un outfit referente a un mensaje de estos. A una compañera y a mi nos toco madurez sexual, asi que decidimos hacer este outfit para que lucieran las cosas. ¿Que les parece? Dejen sus comentarios, y muchas gracias por estar siguiendo el blog!




Hi everyone! I know that I had forgotten my blog all this week, but I had some little problems with my internet, perhaps I've been so busy with school homework and stuff, so that's why I haven't take the pictures from my outfits. Like I told you some time ago, I am studying Fashion Design, I love my career. Its amazing how you can express yourself with the clothes and colors, and all the messages they have. About this theme, I had to do a project about the clothe's messages, a classmate and I had the theme "Sexual Maturity" Is about the kind of clothes that a woman wears, like high heels, etc. What so you think? Leave your comments and thank you very much for following the blog!