Wearing Skinny Jeans..
19:41


El dia de hoy fue un dia muy tranquilo, tuve escuela, asi que quise llevarme algo comodo. Fue dia de examenes, asi que entre mas comodo mejor. Mas tarde regrese a casa, dormi casi toda la tarde y despues comence a hacer tareas. Sobre el outfit, me estoy retando a cada semana utilizar una blusa diferente de mi guardarropa, asi que me decidi por esta, lo mejor fue combinarla con negro, ademas de que por la mañana no tuve mucho tiempo de arreglarme. Diganme que opinan sobre el outfit, que usan ustedes cuando tienen examenes. Un beso a todas!

Today was a very calm day, I had school and I wanted to wear something comfortable. Today was exam day, so I tried to be the most comfortable I can. Later I came back home, slept almost all the afternoon and then I started my homework. About the outfit, I am challenging me to wear a diferent t-shirt/blouse from my closet, today I decided for this one. The best thing was to match it with black accesories, perhaps I didn't have so much time at morning to make up me and stuff. So tell me, what do yo think about the outfit? What do you wear in exams days? A kiss to all of you!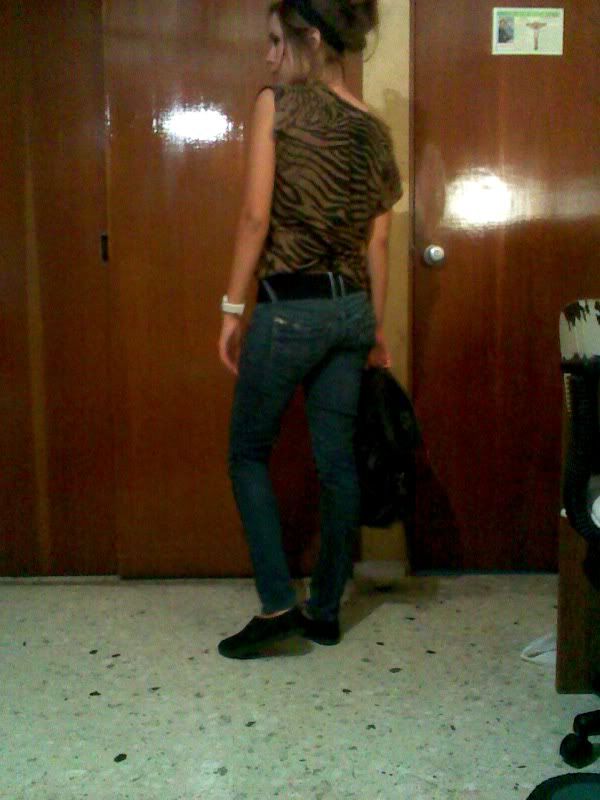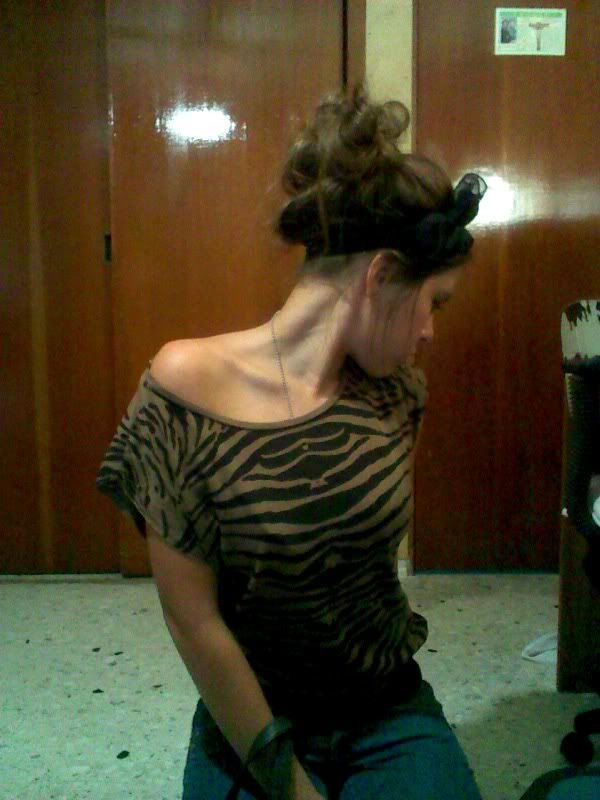 T-shirt/Playera: Bershka
Jeans/Pantalones: Sexy Jeans
Bag/Bolsa: Geneva
Belt/Cinto: Todo Moda
Watch/Reloj: Geneva