El dia de hoy fue como todos, dia de escuela (que por cierto paso gran parte del dia ahi), regresar a casa y comer, descansar un rato y despues salir. El dia de hoy fui a casa de mi novio, decidimos ver una pelicula 'Friends with Benefits' esta buenisima, me encanto!
Sobre mi outfit, no tenia mucha inspiracion por la mañana, asi que por eso mi look es tan sencillo. Diganme, les agrada el outfit? Un beso a todas!



Today was like the other days, school day (perhaps I spent a big part of my day over there), came back home to have meal, rest some time and then hang out. Today I went to my boyfriend's house, we decided to watch a movie 'Friends with Benefits' which is incredible, I loved it!
About my outfit, I didn't have so much inspiration at morning, so that's why my outfit is so simple. What do you think? Do you like it? A kiss to all of you!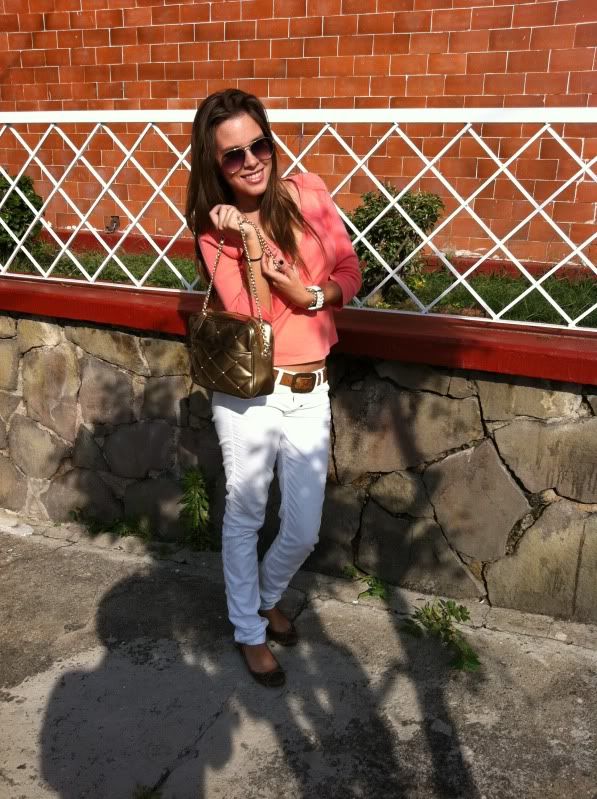 T-shirt/Playera: Express Jeans
Pants/Pantalones: Bershka
Belt/Cinturon: Bershka
Flats/Balerinas: Pull&Bear
Bag/Bolsa: Vintage
Watch/Reloj: Geneva
Glasses/Lentes: Ray Ban