Pink & Brown Stripes!
12:41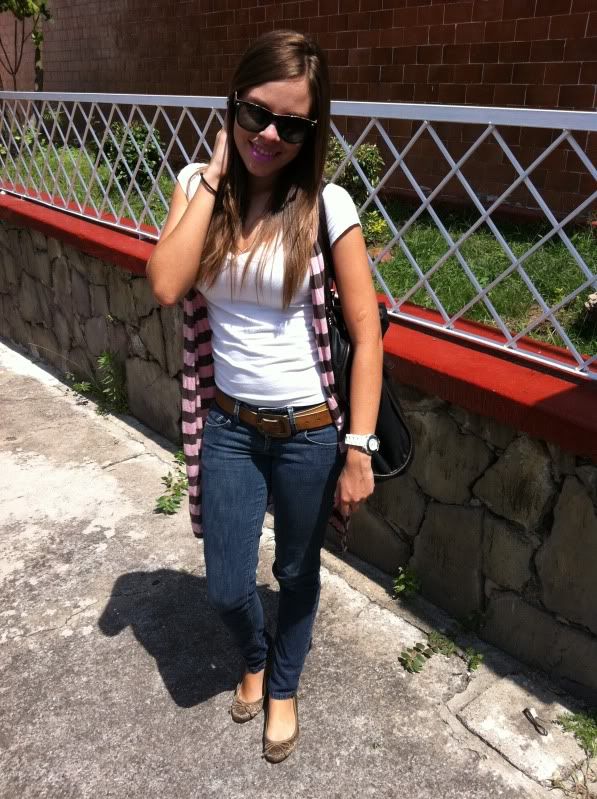 Estas fotos son del jueves, ese dia entre tarde a la escuela porque solamente tuve una clase. Cuando sali de la escuela, fui un rato a casa de mi novio, despues venimos a mi casa a comer. Pasamos aqui toda la tarde, estuvimos viendo videos. Sobre mi outfit, queria algo sencillo, pero que tuviera algo de color, asi que opte por este look que estan viendo. Que opinan, les gusta? Un beso a todas!



This photos are from Thursday, that day I went to school little late because I just had one class. When I came out from school I went to my boyfriend's home for a short time, then we came back to my home to have meal. We spent all the afternoon here, we watched some videos. About the outfit, I wanted something simple but with a little colors, so that's why I decide to wear this look. So.. what do you think? Do you like it? A kiss to all of you!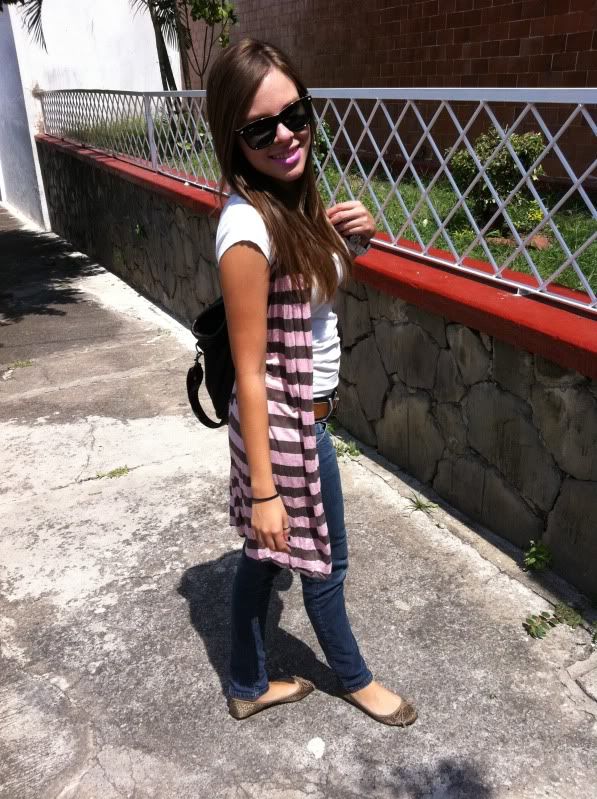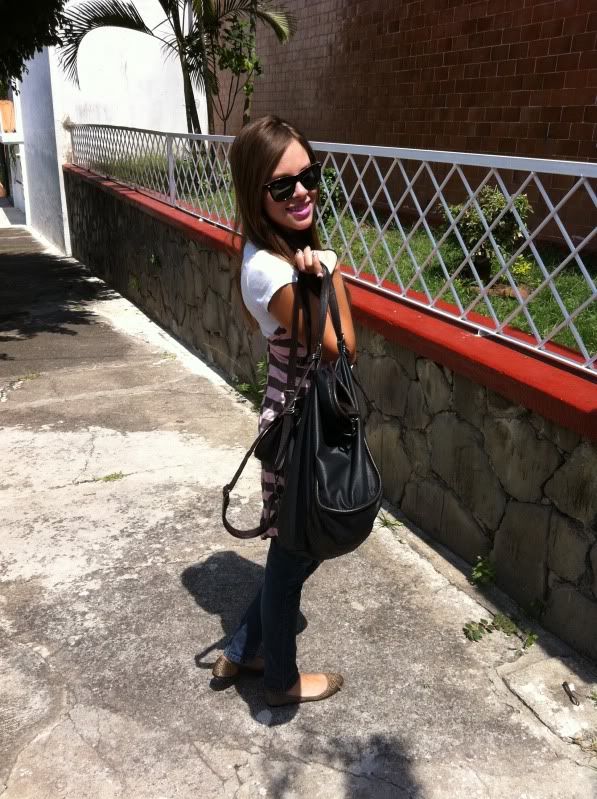 Jeans/Pantalones: Sexy Jeans
Bag/Bolsa: Bershka
Flats/Balerinas: Pull&Bear
Glasses/Lentes: Ray Ban
Watch/Reloj: Geneva