El día de ayer fue un sábado muy tranquilo. Estuve

con mi novio toda la tarde, vimos películas en su casa y la pasamos bien. Más tarde regresé a casa y ahí pase toda la noche. Sobre mi outfit, tenia días queriendo usar mi sombrero así que decidí por fin utilizarlo. Pensé que se podría ver bien con beige y mis leggins. ¿Qué opinan? ¿Les gusta? Un beso a todas!
Yesterday was an ordinary Saturday. It was so calm. I spent the afternoon with my boyfriend, we watched movies and talk for a while, we spent a great time. Later I came back home and I spent all the evening over there. About my outfit, I wanted to use my hat since some days ago so that's why I decided to wore it yesterday. I thought that it could look fine with beige and my leggings. So, what do you think? Do you like it? A kiss to all of you!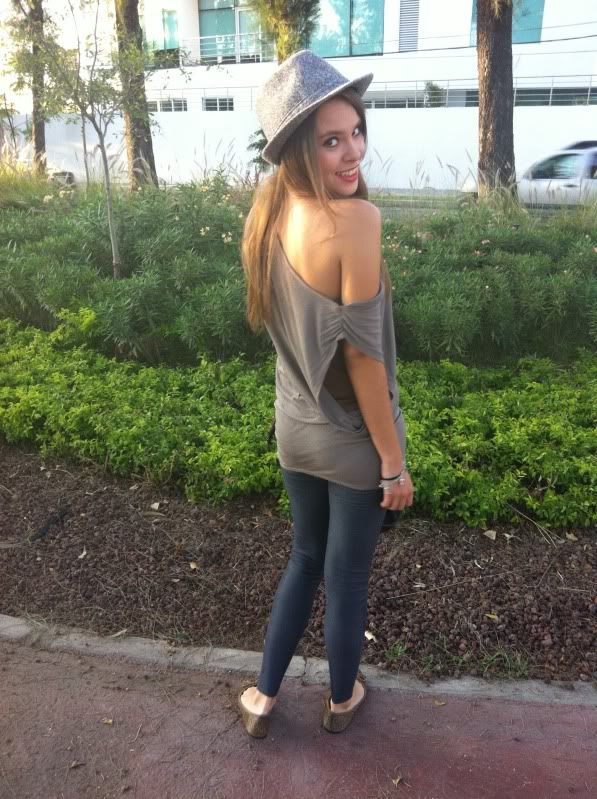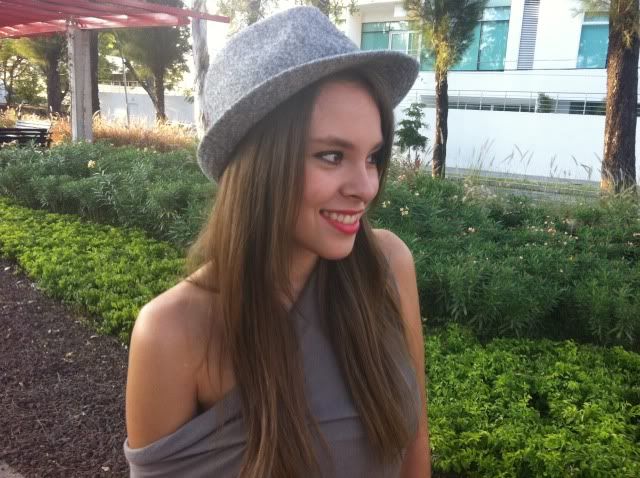 T-shirt/Playera: Bershka
Leggings/Leggings: Old Navy
Hat/sombrero: Shasa
Flats/Balerinas: Pull&Bear
Bag/Bolsa: Bershka