Red Oversize Sweater..
17:42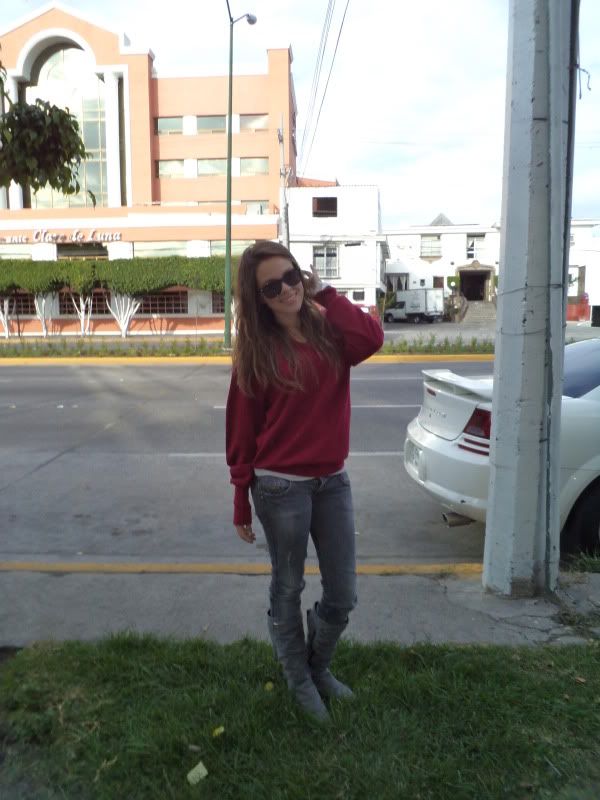 El día de hoy estuvo super tranquilo. No fui a mi primera clase, tuve exámenes hoy pero estuvieron muy fáciles. Después regrese a casa, comí ahí y estuve en casa el resto del día. Mi outfit fue de los mas sencillo debido a que es Lunes y la verdad no tenía en mente que era lo que iba a usar el dia de hoy. Hacia frio por la mañana es por eso que estoy utilizando botas y suéter. ¿Les gusta el outfit? ¿Qué opinan sobre el? Un beso a todas! Que tengan un bonito inicio de semana!

Today was so calm. I didn't go to my first class, I had exams and they were so easy. Later I came back home and I took meal there. I spent the rest of the day at home. My outfit is so simple because is Monday and I dind't think about what I was going to wear today. At morning was cold so that's why I am wearing boots and a sweater. Do you like the outfit? What do you think about it? A kiss to all of you! Have a nice week!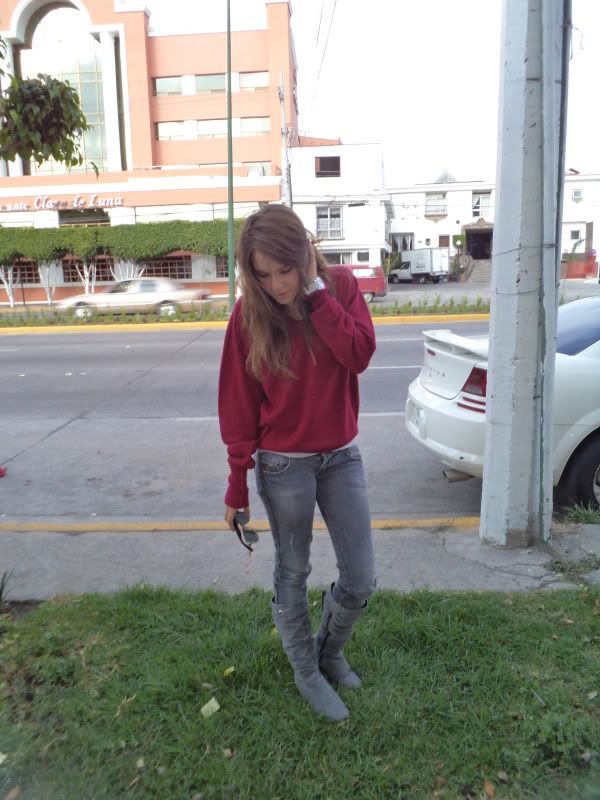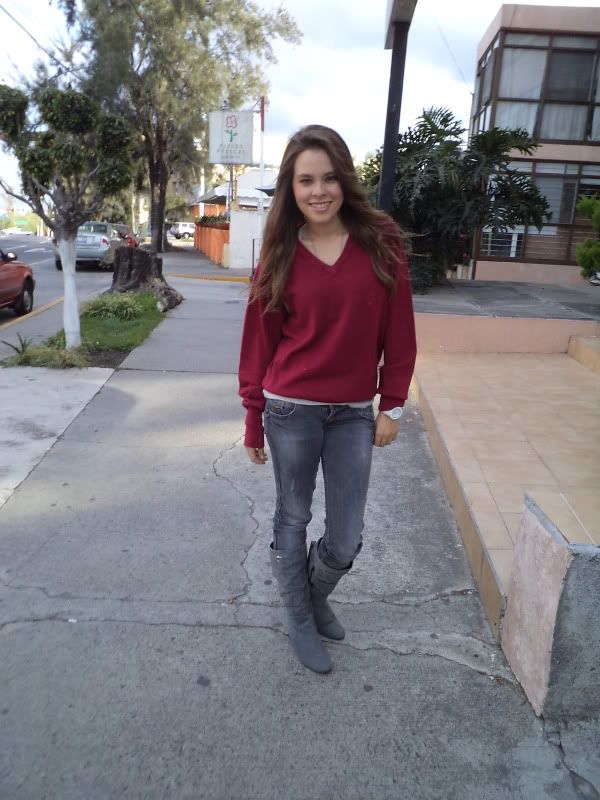 Oversize Sweater/ Sueter grande: Vintage
Jeans/Pantalones: Bershka
Boots/Botas: LOB
Glasses/Lentes: Ray Ban