On the street at sunset.
1:16


Esto fue lo que utilice para ir por un cafe con mis amigas. Fuimos a un centro comercial, paseamos y platicamos. Mas tarde regrese a casa, donde estuve el resto del dia. Sobre el outfit, traia en mente un outfit de una blogger que vi en 'lookbook.nu' el cual me encanto. La verdad es que no tenia absolutamente nada parecido y una amiga me presto esa blusa para 'intentar' hacer una version parecida a ese outfit, Que opinan? Les gusta? Un beso!

This is what i wore today to go to take coffee with my friends. We went to a mall. Later, I came back home and I spent the rest of the day over there. About the outfit, I had in mind a blogger's look that I saw on 'lookbook.nu' which one i LOVE IT. The truth is that I didn't have anything similar to wear so, a friend borrow me this shirt to try to 'recreate' the look. What do you think? Do you like it? A kiss to all!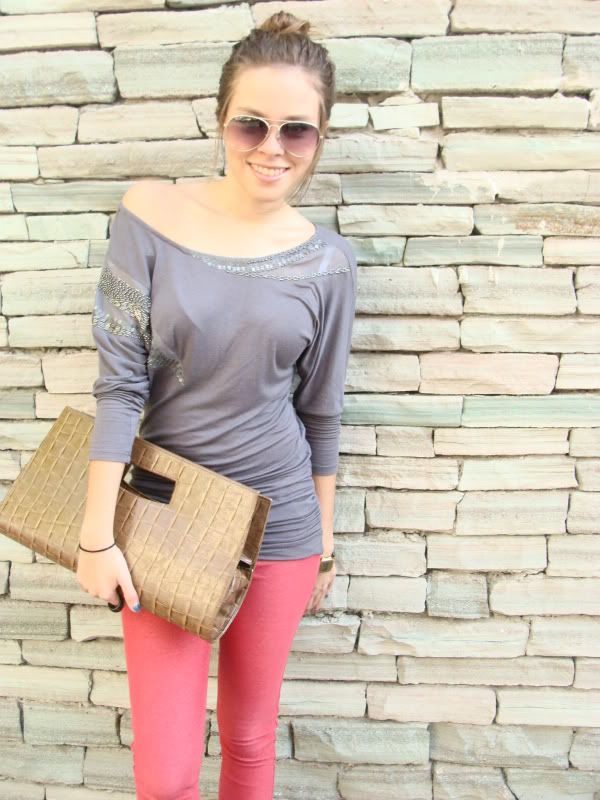 Jeans/Pantalones: Bershka
Flats/Balerinas: Pull&Bear
Glasses/Lentes: Ray Ban
Watch/Reloj: CASIO