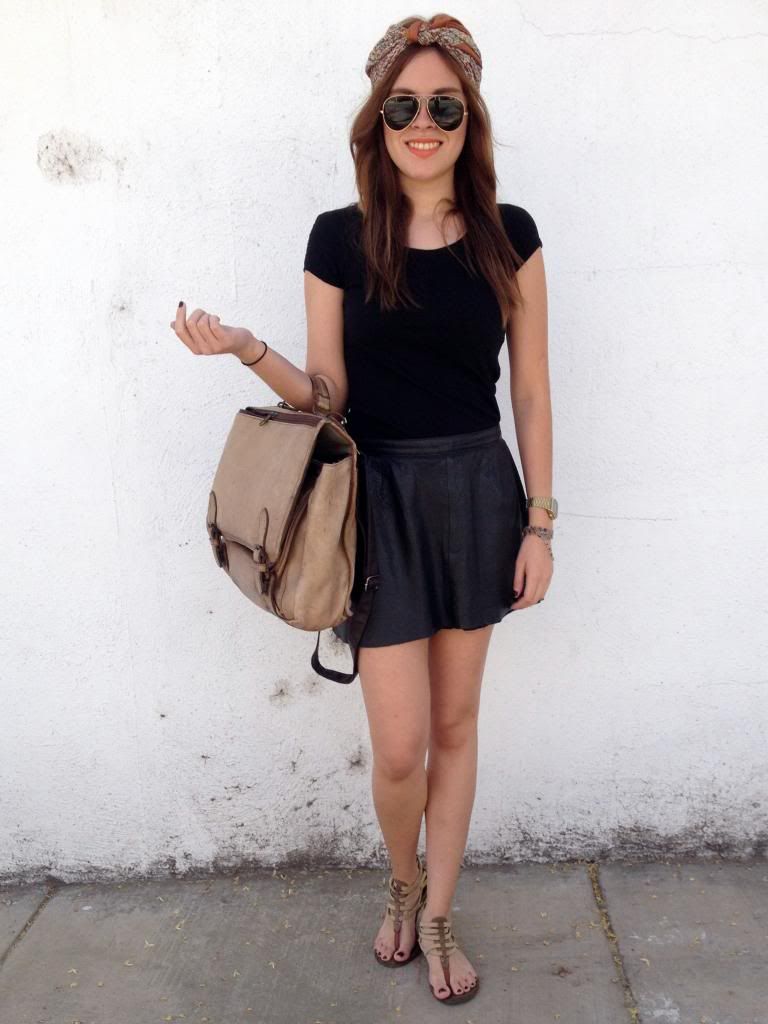 WHAT I AM WEARING:
Skirt: Vintage
T-shirt: Bershka
Messenger Bag: Vintage
Glasses: RayBan
Watch: Casio
La primavera llego! Es momento de desempolvar poco a poco los colores primaverales. Como soy fan del negro decidi utilizar toques en naranja que esta super fuerte esta temporada. Que opinan del look? Les gusta? Bonito inicio de semana!
____________________
Spring is already here. Is time to take out all our spring clothes and to wear all the spring colors. 'Cause I love black I chose to wear some things in orange just to make the outfit a little more "spring trend". What do you think? Do you like it?